Mail merge & document merge with attachments.
For Gmail and G Suite
5 Days free trial
Choose from a range of essential formats: PDF, Google Docs
and Google Sheets

Work faster by automating the creation of numerous personalized documents in a
range of essential formats - PDF, Google Docs, Google Sheets and email using
Google Sheets and Docs

Document Merge
Create multiple documents in one click with
Google doc or sheet as templates
Mail Merge
Create and send mail with document
attachments
Merge scheduler
Schedule your document merge and mail merge
in the future or multiple times
How can you use G Merge Plus
Event Invitations
Thank you Letters
Training Programs
Monthly Reports
HR Reports
Rental Statements

Document Merge - Automate
personalized document generation
Generate Documents automatically from
a data source in Google Sheets. Create
multiple documents at once.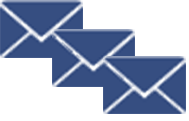 Mail Merge - Create and send documents
online
Create and send customized mail with
document attachments. Send personalized
documents to multiple emails quickly.

Fully Integrated with Google Apps
and Google Drive
Generate multiple documents online that are
saved to Google Drive. Google Drive documents
easily accessible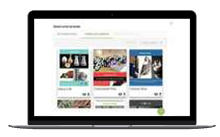 Multiple template library
for emails
Multiple free templates for emails to
accompany your document creation
needs.
Create personalized files with Google Sheets
by following these simple steps:
Create your template with tags
Create and build the data source spreadsheet
Configure the Document Merge section
Check tags mapping
Configure Mail Merge section
Run the process and check the process reports
Start Using G Merge Plus Today for Free
"Fantastic Add-On! Easy to send personalized emails with customized pdfs with a few simple clicks! AND the ability to see who has opened their emails! Very prompt and helpful customer service as well!"
Nathan Erb
---